JEANNIE SEELY'S ILLUSTRIOUS CAREER FEATURED IN PROMINENT DISPLAY AT REGIONS BANK ON MUSIC ROW
NASHVILLE, TN. - (August 13, 2021) – Country music royalty and soon-to-be 54-year member of the Grand Ole Opry®, Jeannie Seely, has been chosen as the feature display in the prominent lobby of Regions Bank on Music Row in Nashville. The display showcases milestones of her illustrious career, which includes the album cover and wardrobe worn on An American Classic, her current album on Curb Records. Also included are many of her accomplishments and awards for her achievements in the music industry and the community, a tour jacket from the 1981 and 1982 Willie Nelson tour, stage production memorabilia and items from hosting her Willie's Roadhouse segment Sundays With Seely on SiriusXM. Visitors will also see a replica of her star on the Music City Walk of Fame and the diploma for her Honorary Doctorate from Lincoln Memorial University, many personal photographs and Hatch Print posters documenting collaborations of performances on the Grand Ole Opry® and television specials, wardrobe selections and original 8-tracks, cassettes, vinyl records and so much more.

"What an honor to be featured in this wonderful exhibit space! I cannot thank Lisa Harless and all of her staff enough for allowing me to showcase some of the most memorable moments in my career so far!" exclaimed Jeannie Seely. "I am blessed beyond measure! I'm also grateful to the people who believed in me along the way and gave me all of these opportunities."

"Regions Bank is excited to pay tribute to Jeannie and her incredible career as a Country music legend. Jeannie helped pave the way for today's women of Country and she is still going strong," stated Regions Bank Senior Vice President and Private Wealth Advisor - Lisa Harless.

"Jeannie Seely is a force to be reckoned with whether it's on stage at the Grand Ole Opry, co-hosting the SOURCE Awards, or singing in front of her millions of fans," added Kari Barnhart, wealth advisor for Regions Bank's Entertainment and Sports Division. "We are thrilled to have the opportunity to provide a showcase for such a wonderful entertainer and icon."
The public is invited to visit the lobby and view the feature display during regular business hours at 1600 Division St., Suite 100, in Nashville. Masks are required, and visitors should practice social distancing. A sanitizing station is also available in the lobby area.
The Regions Entertainment and Sports Division is immersed in the entertainment industry, offering artists and business managers resources, personal service and market intelligence at every stage of their development. Regions' professionals deliver a range of financial solutions for artists and business managers for everyday banking needs, as well as tour support, financial advising, publishing financing and royalty lending.

Follow Jeannie Seely on her website www.jeannieseely.com. Stay Current with Jeannie Seely on Facebook, Instagram and Twitter, as well as YouTube. Stream and download Jeannie Seely music on Spotify, Apple Music, Amazon, Pandora, YouTube Music and more.

About Jeannie Seely:
Country music legend Jeannie Seely has achieved chart topping songs as a solo artist, as a duet partner, and as a songwriter. Early in her career, Jeannie's deeply moving vocals earned her the nickname of "Miss Country Soul," a title that's still used today. Jeannie's biggest dream came true when she was inducted as a member of the world-famous Grand Ole Opry, becoming the first Pennsylvania native to do so. Jeannie takes much pride in her involvement and support of musicians' rights. In 2017, Jeannie celebrated her 50th anniversary as a member of the Grand Ole Opry. From her 1966 Top 10 Billboard album The Seely Style to her recent self–produced album Written In Song, consisting entirely of songs she's written, Jeannie's recordings have spanned six decades and provided enjoyment to country music fans all around the world. In his 2003 book "Finding Her Voice: Women In Country Music," music critic Robert K. Oermann wrote, "With her chin-out, tough/tender, heart-of-gold manner, Jeannie Seely remains one of country's most completely modern female personalities," and that statement still holds true. Keep up with all things Jeannie Seely at www.jeannieseely.com.

About Regions Financial Corporation
Regions Financial Corporation (NYSE:RF), with $156 billion in assets, is a member of the S&P 500 Index and is one of the nation's largest full-service providers of consumer and commercial banking, wealth management, and mortgage products and services. Regions serves customers across the South, Midwest and Texas, and through its subsidiary, Regions Bank, operates more than 1,300 banking offices and approximately 2,000 ATMs. Regions Bank is an Equal Housing Lender and Member FDIC. Additional information about Regions and its full line of products and services can be found at www.regions.com.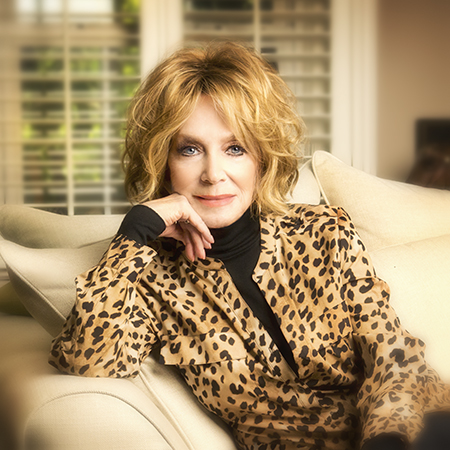 Download Image
Photo Credit: Cyndi Hornsby